NAVER Deview 2023 Conference Movie Package.

Cosmic Ray has produced the video package for NAVER Deview 2023.

As shown in the literal meaning of Deview(referring to the Developer's view), we used the concept of 'view' set by the NAVER branding team as our graphic motif for the overall conference. Various services and keywords of NAVER as seen from the side were created as three-dimensional icons. Critical motifs and philosophy to be released in 2023 of Deview have been visualized with motion graphics.




The graphics and video works of NAVER Deview 2023 will be introduced in detail on the Cosmic Ray website and Behance, while the presentation videos can be viewed on the Deview website.

We expect how the future of Cosmic Ray turns out to be as an integrated conference of NAVER.



Cosmic Ray에서 NAVER Deview 2023의 영상패키지를 제작하였습니다.
개발자의 시선이라는 뜻을 가진 Deview에서 보여지듯 NAVER 브랜딩 팀에서 설정한 '시선'이라는 컨셉을 컨퍼런스 전반의 그래픽 모티브로 활용하였습니다. 사이드 뷰에서 본 듯한 사선 속 NAVER의 다양한 서비스와 키워드들이 3D 아이콘 형태로 구현되었고, 2023년 Deview에서 보여질 중요 모티브들과 철학이 모션그래픽 연출을 통해 표현되었습니다. NAVER Deview 2023 그래픽 및 영상 결과물은 Cosmic Ray 홈페이지와 Behance를 통해 자세히 소개해드리며, 발표영상들은 Deview 홈페이지를 통해서 확인하실 수 있습니다.
NAVER의 통합 컨퍼런스로서 더욱 성장할 내일을 응원합니다.


︎︎︎



Teaser Movie



Opening Movie On Site ver.



Opening Movie.


Hyper CLOVA X Movie ver.


Opening Movie Still Image






Teaser Movie Still Image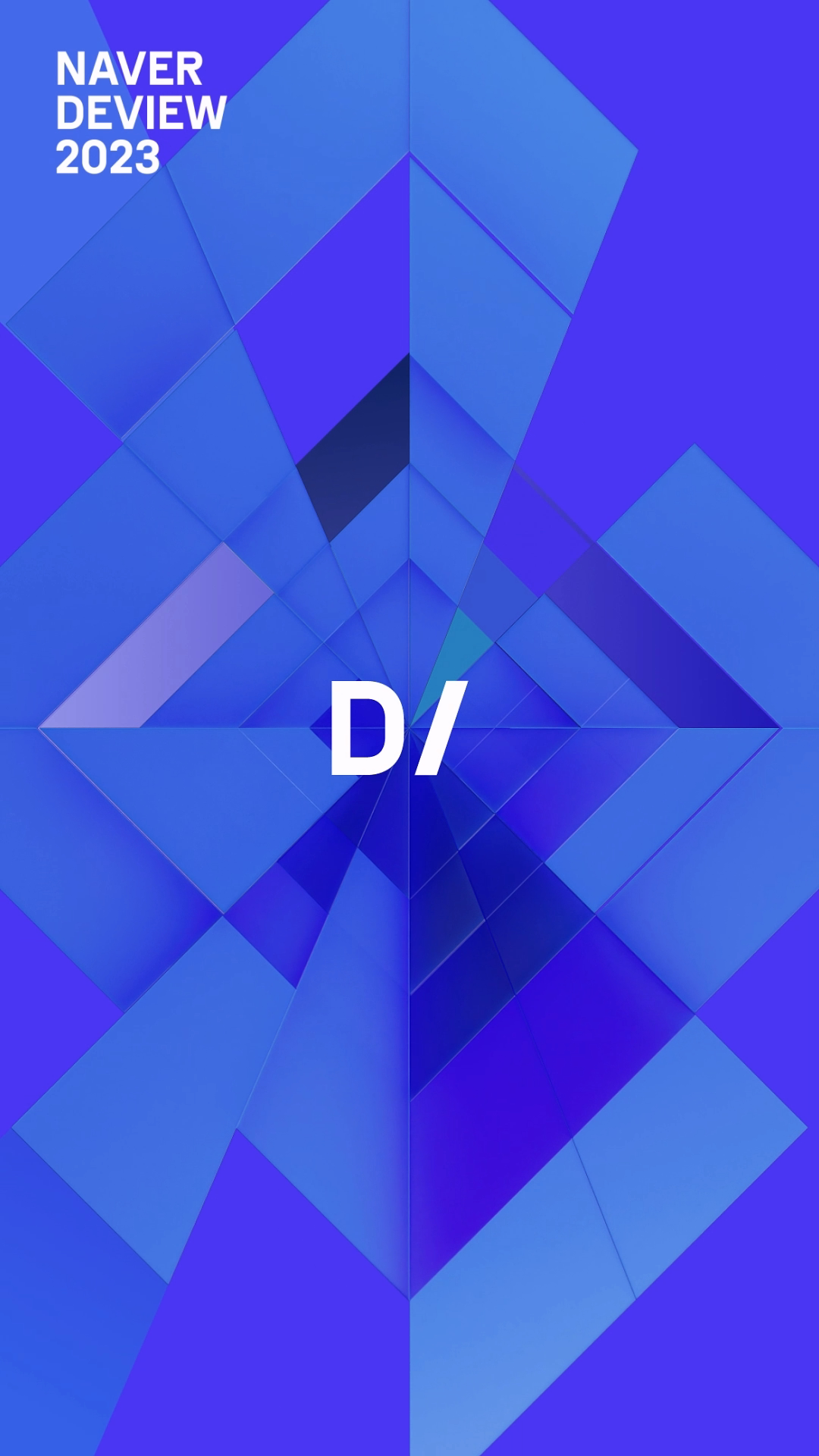 Color Board




3D Objects



Credit /


Client / NAVER
Ident Design & Leading / Naver Marketing Center Branding 1 Team, Cosmic Ray
Creative Director / Naver Marketing Center Branding 1 Team, Seongman Lee



Project Leading & Lead Artist / Jina Kim
Design & Motion Graphics / Jina Kim, Donggun Kim, Kihyun Kwon, Minsun Jang

Sound Design / Sunwoo Shawn Kim